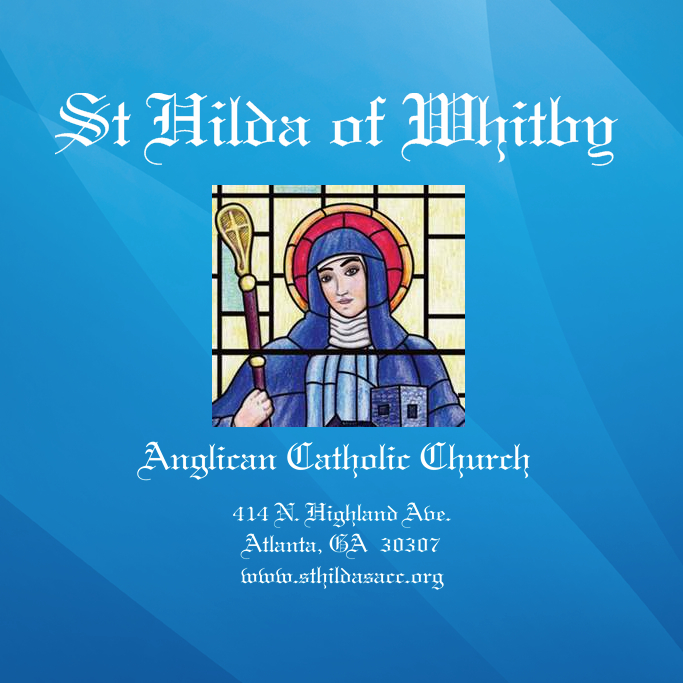 As an orthodox Christian community, we believe faithfully in the ultimate power of prayer.

Please submit your request for prayer below.
Enter your prayer requests
PRAYER REQUEST

posted by: MIKE IFEANYI BROWNE on 4/3/2019


PLEASE PRAY FOR ME AND MY FAMILY,WE WANT SPAINISH GOVERMENT GIVE US THE DOCUMENT WE SOLICITED FOR. WE NEED GOD FAVOUR,FINANCIAL BLESSINGS AND PROTECTION.
I will pray

2 people are

praying.

Death of Terry Sanders long time visitor to parish.

posted by: Ron Z on 3/27/2019


It's come to my attention that there was no mention of the passing of my friend Terry S. on March 10th on the website or in the E_Mail to the congregation. He was interred next to his beloved wife Robin on March 21, 2019 in Huntingdon TN. Prayers for the repose of their souls are appreciated.
I will pray

3 people are

praying.

Prayer request

posted by: David Hawkins on 3/7/2019


Please pray for me that I will recieve lots of work to pay my bills and to help other people that are less fortunate than myself Please pray for all sick disabled and homeless people Amen
I will pray

1 person is

praying.

personal prayer

posted by: brenda morris on 3/6/2019


please pray that i find a place to stay before its too late pray that my income comes in time also for my health problems and that i find my wallet also that i sell all the furniture in the house also that i find someone to love me for me and have a family of my own
I will pray

2 people are

praying.

financial & healing

posted by: michael moore on 3/1/2019


I am asking God for a Supernatural Financial Blessing to Cover my Rent, also a Internal Physical Healing. Thank you sincerely Michael Moore.
I will pray

1 person is

praying.

reconcilitation

posted by: nn on 2/25/2019


please pray for Damianus aditya christie and myself. I have been waiting for reconciliation and to forgive each other, peaces for me and him, I have been struggling with pain. You always know what was happened because You see everything a most hidden corner, in suffering and disappointments. I come with a broken heart, his heart so hard, he doesn't respond to anything. Father, please soften and touch Damianus aditya christie heart for me. I can't touch his heart, i know that prayer is a powerful thing. Without Your graces, we cannot accomplish anything. only God can change people's hearts. please help me face things that are beyond my capabilities. because God, You have power to help me. and if You don't want this reconciliation to happen, please give me strength to overcome the bitterness. Teach me how to remain grateful, although this is the most difficult. teach me to love you more than anything. I really need a miracle, thank you
I will pray

2 people are

praying.

PRAYER REQUEST:MY SCHIZOPHRENIA/MY DEPRESSION

posted by: KRISTOFER GARTH LEVAR PATTERSON on 1/24/2019


PRAYER REQUEST:MY SCHIZOPHRENIA/MY DEPRESSION:-I have been depressed for many years now.I have always had mental problems, social problems, and other challenging circumstances in my life. I always had problems talking with the opposite sex, maintaining friendships with people, not just women. I went to a head doctor and was diagnosed with Schizophrenia. My depression has worsened because i feel guilty about something that i did, it wasn't wrong or illegal or anything like that, but i think it was poor judgement on my part and because of this everyday is like hell. I don't think i can cope, i am hanging on for dear life, i feel like committing suicide. This depression has been going on for over a decade now, and i think I've made it worse by another bad decision. I ASK FOR YOUR PRAYERS PLEASE. PLEASE PRAY THAT I WILL HAVE THE COURAGE TO BE A MAN.ALSO I AM GOING BACK TO SCHOOL THIS YEAR, PLEASE PRAY THAT I WILL BE SUCCESSFUL IN MY SUBJECTS AND ALSO I WENT TO THE DOCTOR BECAUSE I HAVE A SERIOUS BACK INJURY ,IT'S A SIATICA NERVE PROBLEM,THE DISC IN MY LOWER BACK AND THE BONES IN MY LOWER BACK ARE PRESSING DOWN ON MY SIATIC NERVE,THE LONG TERM EFFECT IS THAT I MAY BECOME INCAPACITATED-UNABLE TO WALK AGAIN OR BE IN A WHEEL CHAIR FOR THE REST OF MY LIFE.PLEASE PRAY FOR ME,THAT IT WILL NOT BE SO.GOD BLESS YOU.I THINK I AM BEING TROUBLED BY AN EVIL SPIRIT/FORCE WHATEVER,EVERY NIGHT I GET INTO BED IT SHAKES.PLEASE PRAY FOR ME.PLEASE PRAY FOR ME THAT I WILL GET A YOUNG LADY AS I AM VERY LONELY.ALSO I AM ON MEDICATION FOR THE SCHIZOPHRENIA AND IT MAKES ME WEAK/SAPS MY ENERGY AND SOMETIMES WHEN I DO GET A JOB I HAVE PROBLEMS STAYING AWAKE AND THIS CAUSES PROBLEMS BETWEEN ME AND MY EMPLOYER .I AM DOING SOME STUDIES I WANT TO BECOME A COMPUTER ENGINEER,IT ALSO SAPS MY ENERGY WHILE I WORK.PLEASE PRAY THAT GOD WILL GIVE ME THE ENERGY I NEED TO COMPLETE THE COURSE.THANK YOU AND GOD BLESS YOU.a young lady at my church said something to me in the sense that i am not a REAL MAN,and that it was my FATHER WHO IS THE REAL MAN,CALLING HIM BY HIS FIRST NAME WHEN SHE DID IT,IT HAPPENED 6 MONTHS AGO AND IT HURTS SOOOOOOOOOOOO VERY VERY VERY BADLY,I WANT TO HURT HER SO BADLY,PLEASE PRAY THAT I DON'T,AND SOMEBODY ELSE AT THAT CHURCH DISSED ME ,PUTTING ME DOWN AND NOT BELIEVING THAT I HAVE SCHIZOPHRENIA, I WANT TO HURT HER ALSO VERY BADLY,PLEASE PRAY THAT I DON'T.PLEASE PRAY FOR ME.ALSO I WANT PRAYER FOR THIS, I KNOW THAT IT'S NOT THE CORRECT MEDIUM FOR THIS BUT I AM IN DIRE FINANCIAL STRESS AND I HAVE BEEN PLAYING THE LOTTO, I AM ASKING YOU TO PRAY THAT I MAY WIN SOMEDAY ALSO MY COMPUTER SCIENCE TEACHER IS GIVING ME A WARM TIME,IT'S A' LEVEL COMPUTER SCIENCE,I AM TRYING MY VERY BEST TO PUT IN THE WORK BUT BECAUSE OF THE SCHIZOPHRENIA MEDICATION I AM VERY TIRED MOST TIMES,BUT HE DOESN'T THINK I'M AUTHENTIC,HE THINKS I'M NOT TRYING,SOMETIMES I WANT TO HIT HIM BUT I HAVE TO HOLD BACK,PLEASE PRAY THAT I DON'T,AND ALSO THERE'S A GIRL IN MY CLASS GIVING ME A WARM TIME HAVING NO RESPECT FOR ME AND COMPLETELY DISRESPECTING ME EVERYTIME,SHE PRETENDS THAT SHE LIKES ME BUT WHENEVER I GET CLOSE TO HER SHE DISSES ME,PLEASE PRAY THAT I DON'T HURT HER AS WELL,AND THERE IS ANOTHER YOUNG LADY WHO IS GOING AROUND AND TELLING PEOPLE THAT I AM A RAPIST BECAUSE OF SOMETHING THAT HAPPENED YEARS AGO BETWEEN ME AND ANOTHER YOUNG LADY,SHE IS JEALOUS OF THE RELATIONSHIP BETWEEN ME AND THAT YOUNG LADY AND BY THE WAY I DID NOT RAPE THAT YOUNG LADY SHE CAN ATTEST TO THAT FACT.AND ALSO MY FATRHER AND I ARE NOT GETTING ALONG ,BECAUSE HE IS THE BIGGER MAN HE THINKS HE SHOULD EGO-BRUISE ME IN WHATEVER WAY HE CAN,EVERYTIME WE HAVE AN ARGUMENT HE ALWAYS NEGATIVELY ATTACKS ME,HE DOESN'T WANT ME TO REALISE MY DREMAS BECAUSE HE GOT A CHANCE TO GO AWAY ONE TIME TO WORK WITH I.B.M AND HE DIDN'T SO IT IS HURTING HIS EGO EVERYTIME HE SEES ME TRYING TO PROSPER IN MY LIFE.AND PLEASE PRAY THAT I DO NOT HURT MY MOTHER BECAUSE I AM TRYING TO BE PEACEFUL WITH HER AS WELL AND SHE IS HELPING ME THROUGH SCHOOL BUT IT'S AS IF SHE DOESN'T BELIEVE I AM THE PERSON I SAY I AM,WHENEVER I GET INTO AN ARGUMENT WITH HER AND MY FATHER I FIND THAT MY CHARACTER COMES INTO QUESTION AND I HAVE TO BE DEFENDING MY CHARACTER EVERYTIME,I FEEL IT IS THE SAME IN GENERAL WITH PEOPLE AROUND ME,THEY TREAT ME STRANGE AS IF I'M SOME KIND OF PSYCHOPATH/SOCIOPATH,YOU KNOW AS IF I'M WICKED,AS IF I'M SOME KIND OF OUTCAST.I KNOW THIS IS NOT THE APPROPIATE MEDIUM FOR THIS BUT I'M ASKING YOU PRAY THAT I MAY WIN THE LOTTO SOME DAY AS I AM IN DIRE STRAITS,AND I NEED THE MONEY TO HAV E A DECENT LIFE AND TO GO TO UNIVERSITY SOME DAY ,AND LAST BUT NOT LEAST PLEASE PRAY THAT I PASS ALL MY SUBJECTS WITH THE HIGHEST GRADES IN THE HISTORY OF THESE EXAMS AND SO THE COMPUTER ENGINEERING DEGREE I WANT AS WELL,MAY GOD BLESS YOU RICHLY FOR INDULGING MY TIME,AND THANK YOU.AND PLEASE PRAY FOR MY PARENTS SO THAT THEY BE ABLE TO UNDERSTAND ME AND MY CONDITION BETTER PLEEEAAASSSEE LET THEM HAVE A MORE COMPASSIONATE RESPONSE TO MY PSYCHOLOGICAL CONDITION AND LET THEM STOP JUDGING MY CHARACTER INSTEAD OF MY ACTIONS PLEASE LET THEM HAVE A MORE OPEN MIND WHEN ARGUING WITH ME ABOUT MY PROBLEM PLEASE LET THEM GIVE MORE A MORE WILLING EAR TO LISTEN PLEEEAASSEEE! ALSO PLEASE PRAY FOR MY FRIENDS VENNIS, KIRK, GIGI,AND LISA AND MY MOTHER AND MY FRIEND REGINA ANY OTHER FRIEND OF MINE WHO MIGHT HAVE THE SAME CONDITION AS I HAVE. THANKS! 1-876-541-8152,KRISTOFERPATTERSON86@GMAIL.COM GOD BLESS U!!!! RICHLY!!!!!,AMEN!!!!! ! https://www.facebook.com/kristoferpatterson
I will pray

1 person is

praying.

Richiesta preghiera

posted by: alessandro on 1/20/2019


Carissimi vi chiedo la vostra potente preghiera affinchè i miei sacerdoti del mio paese Ruffano (Don Luigi, Don Rocco, Don Nino,Don Salvatore, Don Gino, Don Franco) e il vescovo della mia diocesi Vito, possano ritornare alla Santa Dottrina Cattolica della Chiesa, a scuotere e salvare le anime. Io mi sento disperato perchè i sacerdoti del mio paese sono tutti spenti spiritualmente e così non riescono a salvare altre persone più disperate di loro. Pregate affinchè questi sacerdoti possano riportare il sacro nel mio paese e in quegli vicini. Io non posso assistere ai sacrilegi a cui assisto ogni domenica nella Santa Messa. Aiutatemi voi, vi prego. Grazie da Alessandro
I will pray

2 people are

praying.

Prayer request

posted by: David Hawkins on 1/15/2019


Please pay that I will recieve lots of work to pay my bills and to help others less fortunate than myself Amen
I will pray

1 person is

praying.

Prayer request

posted by: David Hawkins on 1/12/2019


Please pray for me that I will recieve lots of work to pay my bills and to help others less fortunate than myself Amen
I will pray

1 person is

praying.