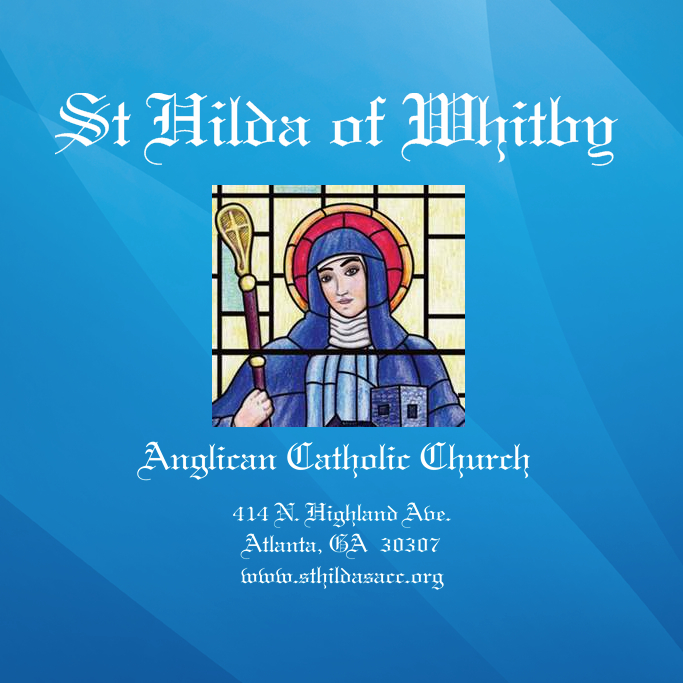 As an orthodox Christian community, we believe faithfully in the ultimate power of prayer.

Please submit your request for prayer below.
Enter your prayer requests
Samantha

posted by: Justin on 12/4/2017


Blessed Solanus Casey we ask that you intercede for us and ask God to heal Samantha and comfort her family.
I will pray

1 person is

praying.

Prayer request

posted by: Joy George on 11/30/2017


PRAYER REQUEST FOR MY FAMILY JOY GEORGE, MECHERY HOUSE, KOODAPUZHA, CHALAKUDY, PIN#680307, KERALA, INDIA, +971588801013. PLEASE GIVE ME AND MY FAMILY AND NEXT GENERATION VERY GOOD;-"MENTAL AND PHYSICAL STRENGTH, CURE, PEACE". PLEASE GIVE ME AND MY FAMILY AND NEXT GENERATION VERY GOOD;- " PERSONALITY, WEALTH, HOUSE, JOB, PEACE, TO DO ALL THINGS VERY CORRECTLY, ANOINTING, HEALTH, FAMILY LIFE, GENUS, PROTECTION AND CURE FROM ALL DEADLY;-"CANCER, TUBERCULOSIS, MENTAL DISORDER, AIDS, LEPROSY, HEART ATTACK, KIDNEY FAILURE, SUGAR, PSORIASIS, LUNGS DISORDER,TUMER" & SMALL DISEASES , EDUCATION, HARDWORKING, GET RID OF SUICIDE TENDENCY, MAKE ALL PEOPLE GOOD, BRIDE FOR ME, SMART, KNOWLEDGE, POWERFUL MIND, BODY SPIRIT, WELL KNOWN PEOPLE, LONG LIFE, PROTECTION, HEALTH, KEEP AWAY FROM HOSPITAL, CLEAN BODY& MIND, MENTAL PEACE, INNER HEALING ,TO GET CURE FORM MY MOM'S PARKINGSON DISEASES, JOB SECURITY, FINANCIALLY SOUNDNESS, SOCIAL ACCEPTANCE, TO CURE & GET RID OF ALL KINDS OF NEGATIVE THOUGHTS, TO MIGRATE TO NEW ZEALAND, TO GET RID OF ALL CURSES, TO CURE FROM ALL SORROWS OF MIND DUE TO ALL DIFFICULTIES IN OUR LIFE, TO GET A BRIDE FOR ;-" JOY GEORGE MECHERY WITH NINETY SEVEN PERCENTAGE SPIRITUALITY, NINETY PERCENTAGE BEAUTY, NINETY PERCENTAGE HEALTH, GENUS, JOB, GOOD FAMILY, BEHAVIOR, EDUCATION ,VIRGIN, GOOD MIND, NATURE, FROM A VERY HAPPY FAMILY, GOOD PEOPLE" ,TO LIKE ONLY THE LOVE OF JESUS NOT FROM PEOPLES & LOVE OTHERS, FORGIVENESS OF ALL SINS, GOOD SLEEP, NO ENTRY FOR ALL KIND OF DEVILS IN ALL SECTORS OF LIFE, GOOD FRIENDS, RESPECT AND LIKE ALL PEOPLE LIKE US, SEVEN FRUITS AND 12 GIFTS OF HOLY SPIRIT, TO OBEY TEN COMMANDMENTS OF GOD AND FIVE COMMANDMENTS OF CHURCH, SPEAK WITH GOOD PEOPLE AT LEAST FIFTEEN MINUTES A DAY, TO GET RID OF ;-"MENTALLY TENSION BECAUSE OF BIG COURSE OF STUDIES, NAUGHTINESS, LACK OF PRAYER, LACK OF STUDYING FOR JOB" & TO GET RID OF ;-" MENTAL TENSION BECAUSE OF NOT SPEAKING TO OTHERS & VERY HARD LIFE", BECOME SAINTS, SUCCESS IN ALL SECTORS OF LIFE, PEACE OF MIND, TO CONSIDER OTHERS BIGGER THAN US, TO HAVE SUCCESS ,PERFORMANCE, SATISFACTION, COURAGE, OPINION IN ALL OUR ACTIVITIES & ALWAYS, INNER HEALING, TO GET VERY GOOD DETERMINATION FOR ALL GOOD THINGS AND DETERMINATION TO AVOID BAD THINGS, TO GET CURE FROM;- "DEAFNESS,EYE FLOTTERS", FORGET ALL BAD THINGS IN THE PAST, EVERYBODY TO BECOME HELPFUL TO US, FOOD, VEHICLES, SHELTER WHERE EVER WE GO, ONLY INFLUENCED BY JESUS, LOVE MY FATHER THEN MOTHER THEN BROTHER THEN OTHERS, TO HATE THE PRESENCE OF OPPOSITE SEX, GET RID OF SEVEN DEADLY SINS, OPINION ABOUT US, GET A VERY GOOD JOB WITH HIGH SALARY IN A GOOD COMPANY(AROUND EIGHTY TO NINETY PERCENTAGE STANDARD COMPANY)IN THIS VISIT VISA ITSELF (17 TH NOVEMBER 2017 TO 3 RD FEBRUARY 2018,TO ACT ACCORDING TO THE MIND OF FAMILY MEMBERS, ANOINTING TO EVERYONE IN THE WORLD, PROTECTION FROM ;- "SUDDEN DEATH, RAPE ,THEFT, ADULTERY, BETRAYAL, ANIMAL ,INSECT,& REPTILE ATTACK, NATURAL CALAMITIES, SOCIAL INJUSTICE, POLLUTION, ACCIDENTS, THUNDER, FOOD POISON, TRAP, RUNAWAY FROM GROUP, MENTAL DISORDERS, ATTRACTION TOWARDS THE BEAUTIFUL ONE, BODY SHAKE, ALL DANGER, FRIGHTENING THINGS, UNWANTED PAIN, LACK OF FACILITIES, HEALTH &FAMILY PROBLEM, OVER CONFIDENCE, INFERIORITY COMPLEX, JUDGING &BLAMING OTHERS, MOVIE & ADDICTION TOWARDS UNHEALTHY THINGS, FEAR, LAZINESS, SELFISHNESS, TO GET GOOD;- "STANDARD OF LIVING, LIVING ATMOSPHERE, PEOPLE AROUND US, BUSINESS, STATUS, MENTAL STRENGTH, CLIMATE, SOUND IN EVERTHING, FAMILY LIVING, PERFORMANCE, SOCIAL JUSTICE, QUALITY IN EVERTHING, ESCAPE FROM ;-"WAR, CRIME, BONDAGES, CONFUSIONS, STUCK IN SOMETHING, SLOW MOVING, WRONG DOINGS, FAILURES, BLOCKS, LACK OF JOB, AMNESIA, BAD COMPANY OF PEOPLE, BAD LUCK, COMPETITION SPIRIT". PLEASE GIVE US ALL THESE PETITION IN INTERCESSION WITH ST AUGUSTINE, ST THERESA, ST PAUL ,ST THOMAS AQUINAS, ST.ANTONY,ST ANNA, ST FRANCIS ASSISI, ST FOUSTINA BY CLAIMING THIS SCRIPTURE "JEREMIAH 32:27" "I AM THE LORD GOD OF ALL HUMANITY. NOTHING IS TOO HARD FOR ME", "DO NOT BE ANXIOUS ABOUT ANYTHING, BUT IN EVERYTHING, BY PRAYER AND PETITION, WITH THANKSGIVING, PRESENT YOUR REQUESTS TO GOD. AND THE PEACE OF GOD, WHICH TRANSCENDS ALL UNDERSTANDING, WILL GUARD YOUR HEARTS AND YOUR MINDS IN CHRIST JESUS." -PHILIPIANS 4:6-7, AMEN.
I will pray

1 person is

praying.

Pray for my father's health

posted by: Daniela Malkasian on 11/27/2017


Please pray for my father, Carmelo Scuncio, who underwent surgery to remove a bowel obstruction. While in there they removed 3 sites of bladder cancer that had returned. They were small but present and now we must move towards treatment once again. The doctors also placed a GI tube into my father's stomach because they are unsure if he will be able to eat on his own again. I ask for healing from the surgery, for the cancer sites/cells to be destroyed, for treatment to go well, for his ability to ingest food by mouth, and for my father's health to improve.
I will pray

1 person is

praying.

I need a miracle

posted by: Sharnice Cyprien on 11/23/2017


I would like prayer to receive the greatest miracle in my life I been dreaming of a great miracle of my deepest desires. Thank you.
I will pray

1 person is

praying.

PRAYER REQUEST

posted by: Shannon Keys on 11/17/2017


Attn: Contact person, I have just gotten a new job and are still under probationary period which will last for six months. Please i need you to Pray so that God will fortify and protect me by means of His Holy Spirit during this period and that i will pass this probationary test period successfully. I need Gods healing and protection from all sorts of Demonic, Satanic, Witchcraft and Black magic attack in Jesus Name. Regards, Shannon. Shannon Sheese KEYS skeys.skeys@aol.com
I will pray

1 person is

praying.

Healing

posted by: Nancy on 11/15/2017


Please pray for healing from this cancer and good medical test results. Thank you for your prayers
I will pray

1 person is

praying.

Job Success

posted by: Jonathan Ashbeck on 10/29/2017


I have two part time jobs now and I am so blessed that God gave me those two jobs so please pray so that I may do well on those jobs.
I will pray

1 person is

praying.

Protection

posted by: Lisa on 10/24/2017


Please please pray that his family changes their minds and drops the lawsuit please please pray it's a very very bad situation and only going make it worse
I will pray

1 person is

praying.

Special intention

posted by: Lisa on 10/24/2017


Pray for my marriage to happen. My family property to get. My carrear to grow. My job to be perfect no mistakes to happen. No negative remark against me and not to shout. My parents to see my marriage. My health and my parents health to be good. My sister to have a proper life. Keep us away from all evil and my parents. My colleagues to understand and my friends to respect me. Please hear my prayer. Keep me strong and confident. My boss to be good.
I will pray

1 person is

praying.

prayer

posted by: siddharth Augustine on 10/9/2017


I am a seminarian . please pray for me .
I will pray

1 person is

praying.