We're Easy to Find
St. Hilda's Church
414 N. Highland Ave NE
Atlanta, GA 30307
f. Fr. Terrence Hall
News

Yesterday we were Blessed to participate with others from our Little Church …Read More

Our little Parish family gathered together in North Carolina (quite some trip …Read More
Happy New Year from the clergy and parishioners of The Church of St. Hilda of Whitby!
Join Us On Facebook
Posted: October 22
Last evening I had the distinct pleasure of participating in the latest graduation exercise for the Reinhardt University Law Enforcement Class. It was a long hard drive in Atlanta evening traffic at its best/worst. But the experience was awe inspiring as I saw the graduates form up for inspection and graduation. It is a Blessing that dedicated persons are called to Law Enforcement in this day and age and a true privilege to have participated in that process. Hope to see you in church Come Sunday to Celebrate Christ the King with all the goodies. Blessings Terrence+
| | |
| --- | --- |
| | 1 comment |
| | |
| --- | --- |
| | 4 likes |
Posted: October 20
| | |
| --- | --- |
| | 4 likes |
Posted: October 19
Last week we celebrated the candidacy of 9 persons for a career in Law Enforcement. Today we celebrated the fact that ALL Christians are a vibrant part of Our Lord's Church. Come Tuesday I have been asked to deliver an Invocation at the graduation of these 9 souls. Please join our Little Church on the Corner in Prayer for these candidates and for the brave souls of our Church who have answered Yes to the role call in The Kingdom. Blessings Terrence+
| | |
| --- | --- |
| | 3 likes |
What If.....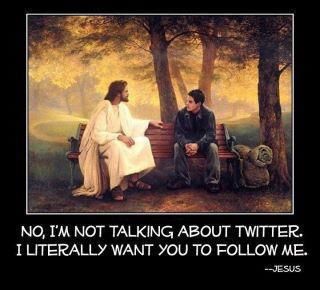 Join Us For Coffee...
Join us for coffee and refreshments after each Sunday mass. It's a great way to meet new friends and catch up with old ones. Visitors are always welcome.
Celebrate With Us (TBD indicates no service - see Calendar)
Memory Lane
Click on image to view gallery