We're Easy to Find
St. Hilda's Church
414 N. Highland Ave NE
Atlanta, GA 30307
f. Fr. Terrence Hall
News

Our little Parish family gathered together in North Carolina (quite some trip …Read More
Happy New Year from the clergy and parishioners of The Church of St. Hilda of Whitby!

You should have been there. You really should have been with us …Read More
Join Us On Facebook
Posted: August 17
Just home from a wonderful Sunday complete with visitors from far away places and an elegant souffle afterwards. We are beginning to look at a few Special Events in the near term and into the Autumn time of the year. Gets a little hot this time of year in Atlanta, but next Sunday is a "High Holy Day" and we shall do Incense, and hope not to set all the world on fire, just light a place for Our Lord in our hearts. Blessings Terrence+
Posted: August 10
Today we found out yet again at our Little Church on the Corner that Our Lord answers the prayers of His saints. After a day such as today all that I can say pales save Praise The Lord. To experience a physical answer to prayer is something that comes only once and awhile, and today was one such time. But we will gather again for Mass this Friday, 15 August at 1830 hrs (6:30pm) to lift up our hearts in Prayer to mark the Assumption of the Blessed Virgin. See you there and then. Terrence+
| | |
| --- | --- |
| | 2 likes |
Posted: August 03
I cannot tell you how much fun we had at the little church on the corner today. First our longest distance commuter (from Brazil) dropped bye, then some dear ones who offered prayer and a Votive candle after Mass, then the welcome home from parts unknown a dear friend and fellow traveler and the chance to say hello to a new grand-pa. That is why we are here and we celebrate with grandparents everywhere. It was an exceptional day to be sure, but another Routine day in The KINGDOM. See you Wednesday at noon for Mass be you from Brazil or wherever. Blessings Terrence+
| | |
| --- | --- |
| | 2 likes |
What If.....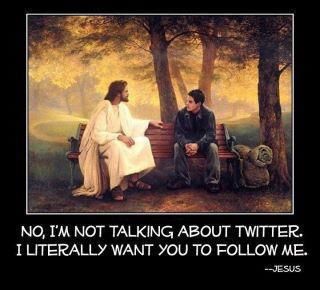 Join Us For Coffee...
Join us for coffee and refreshments after each Sunday mass. It's a great way to meet new friends and catch up with old ones. Visitors are always welcome.
Celebrate With Us (TBD indicates no service - see Calendar)
Aug 23
11:00 am
The Holy Rosary The Rosary is ...
Read More
Aug 24
Aug 26
Aug 28
Memory Lane
Click on image to view gallery