We're Easy to Find
St. Hilda's Church
414 N. Highland Ave NE
Atlanta, GA 30307
f. Fr. Terrence Hall
News

Last week we celebrated the candidacy of 9 persons for a career in Law …Read More

Yesterday we were Blessed to participate with others from our Little Church …Read More
Join Us On Facebook
Posted: December 14
Birthday parties and celebrations galore, it is good to be home again. Needed refreshment but heart is at the little church on the corner. New friend today who was born where I went to college. Small and beautiful world. I hope you know you are welcome in our church family at any time. See you next week at Mass or if you desire The Rosary at 1100 o'clock on Saturday. PS we decorate Church Christmas tree after Mass next Sunday and will have a small brunch to help us along with the arduous word that involves. Blessings Terrence+
| | |
| --- | --- |
| | 1 like |
Posted: December 07
WE ARE BACK safe and sound and really did enjoy the reunion. Seems an age ago already that we were safe on the Beach and now back home and enjoying that as well. Already planning for Christmas and THAT party but just overjoyed that we are safe and sound and back at the little church on the corner. We are planning some fun in the not to distant future so stay tuned, and as possible join us in our walk with Our Lord. Next opportunity in Noon tomorrow Monday 8 Dec. See you there?
Posted: November 23
Sending this out from FLA where my dear wife and I have escaped with the kids/grandkids for a week. Hard drive down to be sure, almost got to a tornado, but it missed by a bit. Praise be to Our Lord for bringing us safe down to our vacation spot. See you in a couple of weeks. But fear not Fr. F will be at the little church on the corner Come Sunday. Why not drop bye? Blessings Terrence+
| | |
| --- | --- |
| | 2 likes |
What If.....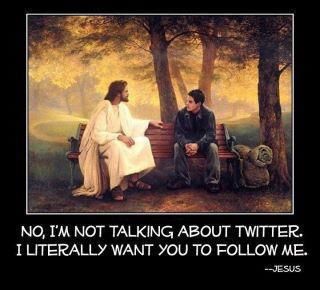 Join Us For Coffee...
Join us for coffee and refreshments after each Sunday mass. It's a great way to meet new friends and catch up with old ones. Visitors are always welcome.
Celebrate With Us (TBD indicates no service - see Calendar)
Dec 22
Dec 24
9:45 pm
Join us as we celebrate the Nativity of Our Lord December 24 in the Year of Our Lord, ...
Read More
10:30 pm
Celebrant - The Rev. Fr. Terrence Hall Join us for Mass at 10:30 pm All are Welcome Roman ...
Read More
Dec 25
10:00 am
Celebrant - The Rev. Fr. Terrence Hall Celebrate With ...
Read More
Dec 26
12:00 pm
Celebrant - The Rev. Fr. Terrence Hall Stephen is first mentioned in Acts of the ...
Read More
Memory Lane
Click on image to view gallery