We're Easy to Find
St. Hilda's Church
414 N. Highland Ave NE
Atlanta, GA 30307
f. The Rev. Fr. Terrence Hall
Join Us On Facebook
Posted: March 07
St Hilda's Altar Guild is busily preparing for Easter services. Everyone is invited to jin us for Maundy Thursday, Good Friday, Easter Even and Easter Sunday.
Posted: January 14
Like they say in the movies "He's BACK". Knowing I have been absent awhile. What to say but that we have had a FANTASTIC Christ Mass season and are well into Epiphany. Our Lord has Blessed His little church on the corner and we have been steady in our witness. Yes there has been ice, snow, and all other kinds of events but St. Francis can call these things Brother & Sister so who am I to grouse. Please know we made it through & have experienced MANY Blessings. In turn we pass those Blessings on to you wherever you may be. In Christ and His Love Terrence +
Posted: December 17
Well I finally found my way back. Maybe there is a homily there. What went on at Mass was so special words begin to fail for a friend of this church and his father showed up for Mass. The lad way back in 2014 (do you remember that far back?) showed up for service and was introduced to the church that Prays. It was wonderful and TOTALLY unexpected. A Blessing for the church on a day that commemorates the importance of the Church our Mother in our daily lives. Oh my friends, you HAD to be there to feel the Blessing. And we do it again on Thursday in honor of St. Thomas. See you on that day or join us in Prayer. Blessings to each of you in Christ Jesus and His Service. Terrence+
What If.....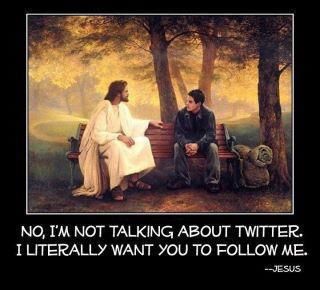 Join Us For Coffee...
Join us for coffee and refreshments after each Sunday mass. It's a great way to meet new friends and catch up with old ones. Visitors are always welcome.
Celebrate With Us (TBD indicates no service - see Calendar)
Wednesday, April 25, 2018
Saturday, April 28, 2018
11:00 am
The Holy Rosary The Rosary is ...
Read More
Sunday, April 29, 2018
Tuesday, May 1, 2018
Saturday, May 5, 2018
Memory Lane
Click on image to view gallery